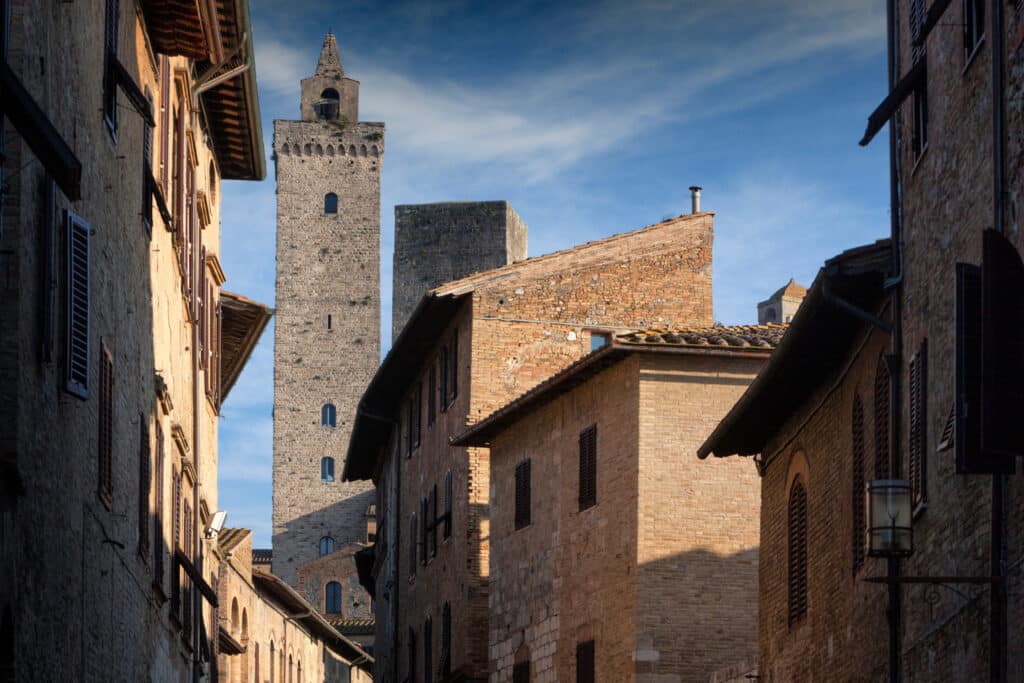 As of 2023, the entrance fee to visit Torre Grossa, a notable landmark, is set at 13 Euros. Its operational hours stretch from 10:00 AM to 7:30 PM, offering ample time for tourists to explore and appreciate its historical significance. However, it's important to note that Torre Grossa observes several closures throughout the year. It remains closed on January 1st, from January 16th to 31st, March 12th, the first Sunday of August, and from November 15th to November 30th.
Additionally, it also closes its doors on Christmas Day, December 25th. This schedule allows for maintenance and upkeep of the historic structure while ensuring that visitors can have the best experience during their visit.
Historical Background of Torre Grossa
Stepping into the enchanting town of San Gimignano, in the heart of Tuscany, Italy, one cannot help but be drawn towards the tallest tower piercing the skyline – the Torre Grossa. This magnificent tower is more than just a stone structure; it's a storyteller, weaving tales of times gone by.
The Torre Grossa, or the "Great Tower," is a testament to the architectural genius of the Middle Ages. Standing tall at a staggering 54 meters, it is an epitome of medieval architecture and the tallest tower in San Gimignano.
Built in the early 14th century, the Torre Grossa served as a symbol of power and wealth, with its imposing height being a literal representation of the town's prosperity. The construction of Torre Grossa is a tale of architectural finesse and resilience. Despite the challenges of the medieval era, it stands tall as a symbol of human perseverance and innovation. Constructed predominantly from local stone, the Torre Grossa boasts a simple yet elegant design. Its design reflects the practicality and frugality of the era, yet it exudes an undeniable charm that draws thousands of tourists each year.
Its square base transitions into a slender body, crowned with a distinctive bell. The rhythmically aligned windows and the terracotta tiles contribute to its rustic charm and authenticity.
If the Torre Grossa's architecture and history aren't impressive enough, the panoramic views it offers are truly a sight to behold. From the top of the tower, you can behold a 360-degree view of San Gimignano, its surrounding vineyards, rolling hills, and the majestic Tuscan countryside.
Monday
10:00 am - 7:30 pm
Tuesday
10:00 am - 7:30 pm
Wednesday
10:00 am - 7:30 pm
Thursday
10:00 am - 7:30 pm
Friday
10:00 am - 7:30 pm
Saturday
10:00 am - 7:30 pm
Sunday
10:00 am - 7:30 pm
Sorry, there were no items that matched your criteria.