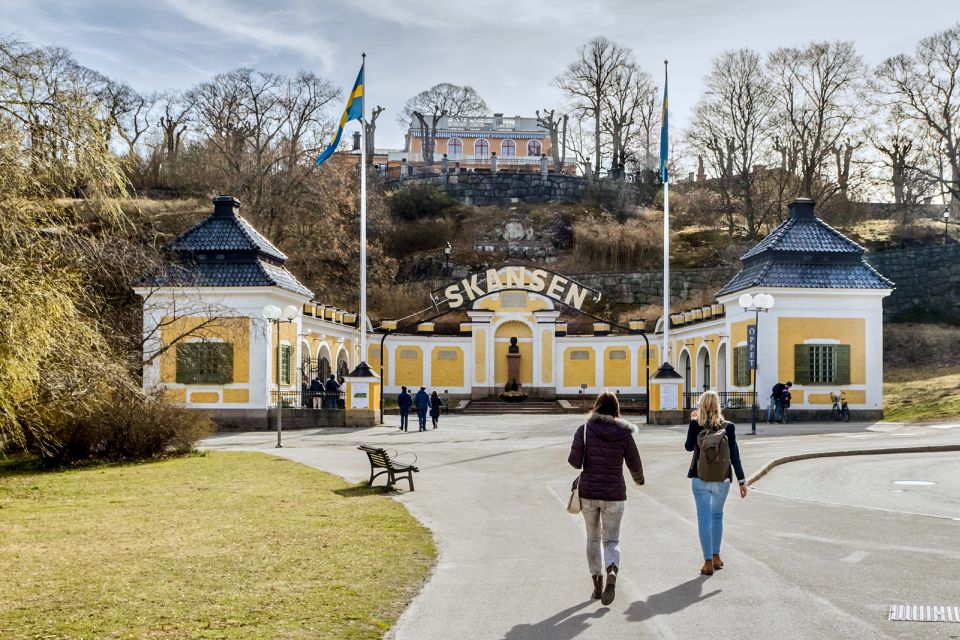 The Skansen Open-Air Museum offers a holistic cultural experience, incorporating the Baltic Sea Science Center and the Children's Zoo. Valid for an entire day, the entry tickets provide an opportunity for an immersive journey through various exhibits.
Ticket prices vary throughout the year. Between 9th January and 28th April, adult tickets cost €15.91 (c. SEK 185), while children between the ages of 4-15 are charged €6.02 (SEK 70). Notably, entry for children under 4 is free of charge. Special pricing is offered to students, pensioners, and groups at €14.19 ( SEK 165).
As the peak season begins from 29th April to 24th September, adult ticket prices increase to €21.07 (SEK 245), while the children's and special rates remain unchanged.
Then, from 25th September to 23rd November, the prices revert to the previous off-peak rates, with adults at €15.91 and the special groups at €14.19.
The holiday season sees another surge in prices from 24th November to 7th January 2024, returning to the peak rates of €21.07 for adults and €19.35 for the special groups. Throughout these periods, the price for children aged 4-15 remains consistent, and admission remains free for children under 4.
Skansen's Birth: Safeguarding Sweden's Traditions
In the heart of Stockholm nestles an extraordinary destination, Skansen, the world's first open-air museum. Its inception was a remarkable stride in the preservation of Sweden's cultural heritage, a means to safeguard and promote the richness of traditional Swedish life threatened by the sweeping changes of the Industrial Revolution.
Renowned academic and cultural conservationist, Artur Hazelius, dedicated himself to crafting this living museum, breathing life into the heritage of pre-industrial Sweden. Established in 1891, Skansen has since become an inspirational model, spawning countless open-air museums across Scandinavia and the globe.
The Authentic Swedish Tapestry at Skansen
The museum showcases the diversity of Sweden through a myriad of houses and structures sourced from across the country, each building narrating a unique story of Sweden's historic lifestyle. Skansen presents an enriching opportunity for visitors to traverse through the annals of Sweden's history and understand the rhythms of life, dictated by the changing seasons.
Hazelius embarked on numerous journeys across Sweden, amassing about 150 houses that were then meticulously reassembled within Skansen. Of these, only three are replicas, faithfully reproduced from original structures. Ranging from the grandeur of the Skogaholm mansion, dating back to 1680, to the rustic charm of the 16th-century Älvros farms, each structure offers an authentic glimpse into traditional Swedish life.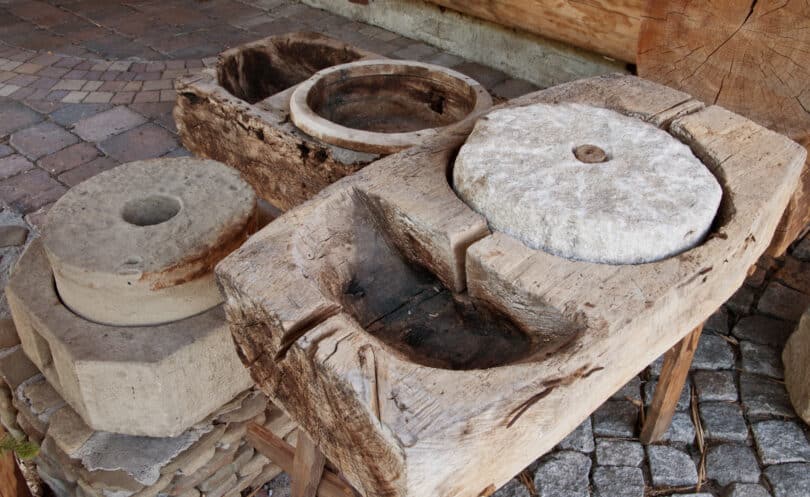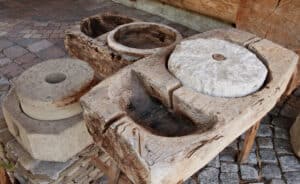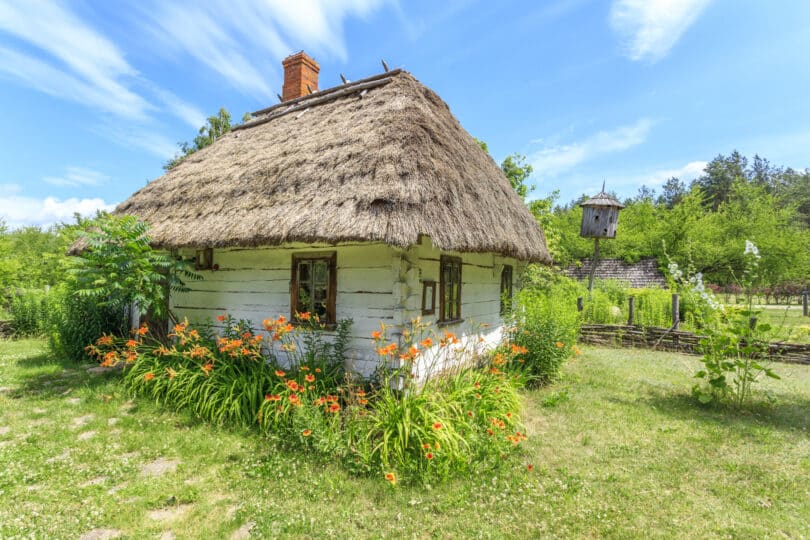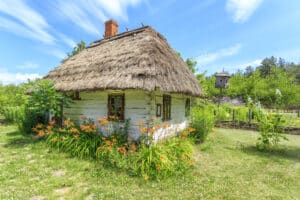 Year-Round Activities: A Celebration of Life and Tradition
Skansen's calendar is packed with a spectrum of activities, celebrating Sweden's rich cultural traditions and festivals. During summer, the air is filled with melodious singing, dancing, and concerts. Come winter, Skansen transforms into a magical Christmas market, replete with festive dancing around the Christmas tree and enchanting concerts held within the hallowed interiors of the Seglora Church.
Unique Wildlife Exhibition at Skansen
Skansen is singular in being the only open-air museum hosting a varied range of wildlife. Visitors can marvel at the diversity of Nordic animals, including wolves, moose, bobcats, wolverines, seals, and otters, along with an assortment of exotic creatures.
Skansen plays a critical role in various national and international conservation projects. It proudly houses several rare species of historical interest, further accentuating the significance of animals in the lives of past communities. In collaboration with various conservation bodies, Skansen aspires to facilitate the exchange of valuable knowledge and information, promoting conservation efforts and the reintroduction of animals into the wild.
Skansen's Children's Zoo and the Aquarium
The Children's Zoo at Skansen is a delight for younger visitors, offering an assortment of domestic animals like cats, rabbits, and guinea pigs. The Skansen Aquarium and World of Monkeys present an exotic array of animals that include a variety of monkeys, birds, reptiles, and insects.
The Verdant Surrounds of Skansen
Complementing the rich architectural and wildlife exhibits, the museum also hosts a range of beautiful gardens and plantations. Traditional crops such as rye and flax are cultivated in the Seglora countryside, while historic buildings like the Skane Farmstead and Skogaholm Manor are surrounded by plant species typical of the respective eras they represent.
Immersive Experience of Visiting Skansen
A visit to Skansen is akin to stepping into a time machine that transports you from 1720 to the present. Walking through the buildings, workshops, and shops takes one on a journey through history, punctuated by period-costumed interpreters sharing anecdotes and descriptions of past Swedish life.
Given its elevated location, those with mobility constraints can use the funicular, Bergbanan, to ascend to Skansen's peak, ensuring an accessible and enjoyable visit for all.
As you explore Skansen, you don't just witness history, you live it. Experience the rhythm of life from a bygone era and relish in the richness of Sweden's cultural heritage at the world's oldest open-air museum.
Monday
10:00 am - 5:00 pm
Tuesday
10:00 am - 5:00 pm
Wednesday
10:00 am - 5:00 pm
Thursday
10:00 am - 5:00 pm
Friday
10:00 am - 5:00 pm
Saturday
10:00 am - 5:00 pm
Sunday
10:00 am - 5:00 pm
The Vasa Museum, a prominent tourist destination, has specific pricing and operating hours that vary throughout the year. From October to April, which is considered the low tourism season, […]
ABBA The Museum, a remarkable homage to one of the world's most iconic music groups, offers a variety of ticket prices tailored to different age groups and categories. Adult entry costs 19. […]