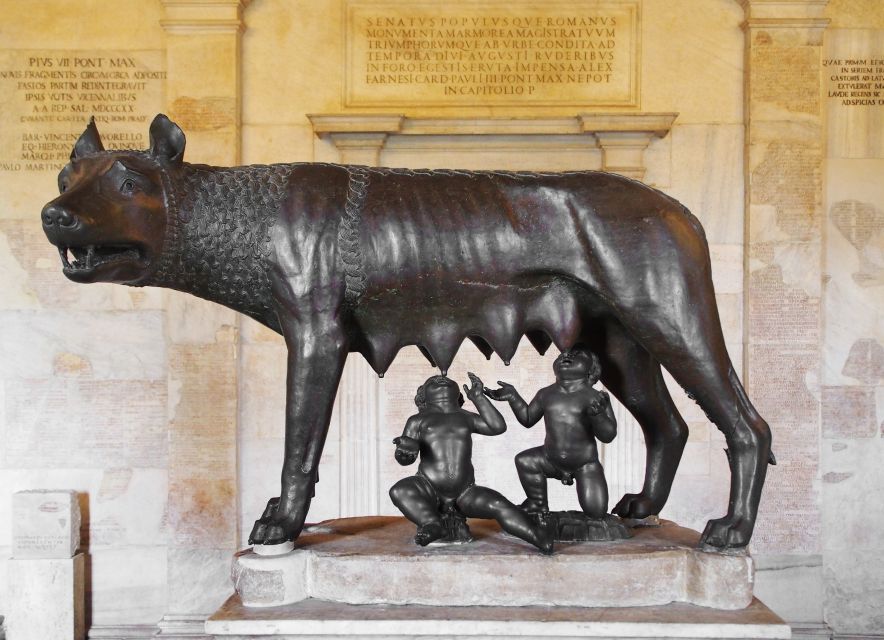 The entrance fee for the Capitoline Museums is 16€ for 2023. You can visit the Capitoline Museums for free if you have a Rome Pass card, which will provide you with free transportation within Rome. Similar to the Rome Pass card, the Omnia Card allows you to have combined entry to many tourist destinations such as the Capitoline Museums, the Vatican Museums, the Colosseum, etc.
Once the religious center of Ancient Rome, Capitoline Hill is the highest of Rome's 7 hills. Capitoline Hill lies between the famous Roman Forum, the central area where ancient Rome flourished, and the Campus Martius, the most famous place in Rome during the Middle Ages. Today it is home to the Capitoline Museums (Musei Capitolini), one of the most spectacular museums in Rome, the capital of Italy.
Consisting of two different buildings, the Capitoline Museums are connected by underground tunnels. Both buildings were designed by Michelangelo, the legendary painter, architect and sculptor of the Italian Renaissance.
The Capitoline Museum, founded by Pope Sixtus IV in 1 471 , is the oldest public art collection in Europe and has a rich stock of classical sculpture.  In the Palazzo Nuovo of the Capitoline Museum, built about 1650 on the model of the Palazzo dei Conservatori  on the opposite side of the square, the following pieces of sculpture are outstanding: the "Dying Gaul", a Roman copy of the figure of a dying warrior from the victory monument erected by King Attalus of Pergamon in the 3rd c. B.C. after he had defeated the Galatians; the "Wounded Amazon", a copy of a work by Cresilas (5th c. B.C.); the "Capitoline Venus", a Roman copy of the Cnidian Aphrodite of Praxiteles; and two Hellenistic works, "Amor and Psyche" and the "Drunken Old Woman". Also of the greatest interest are the collections of 64 portrait heads of Roman Emperors and members of their ifamilies and 79 busts of Greek and Roman philosophers and scholars.
In the center of the square where the museums are located is a statue of Marcus Aurelius. Although the original statue is still intact, this is a replica. It is thought that the church did not destroy the statue because Emperor Constantine, the first Roman emperor to convert to Christianity and the founder of the city of Constantinople and the Eastern Roman Empire, formalized the city's religion as Christianity.
Tuesday
9:30 am - 7:30 pm
Wednesday
9:30 am - 7:30 pm
Thursday
9:30 am - 7:30 pm
Saturday
9:30 am - 7:30 pm