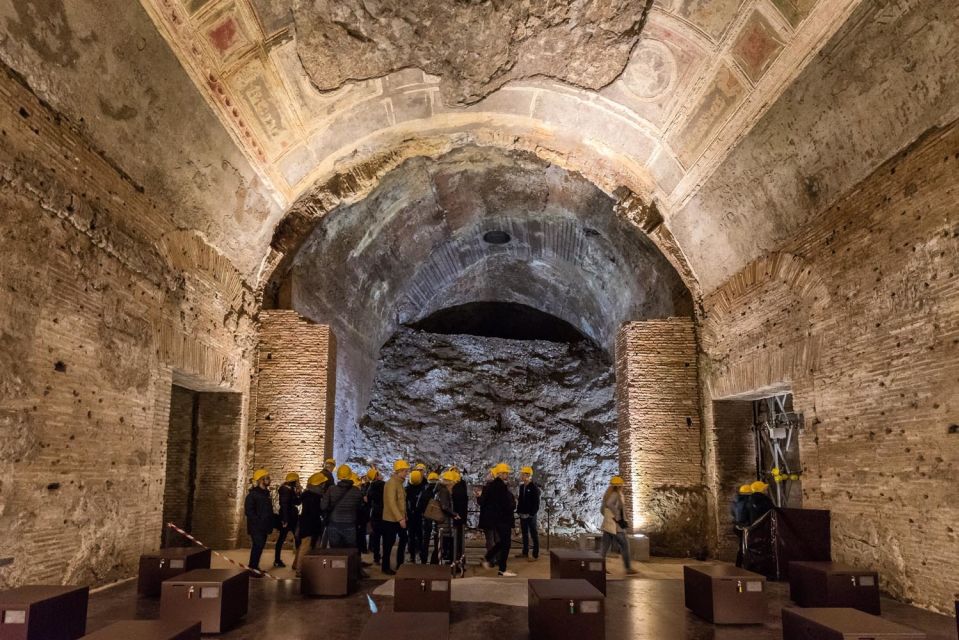 The entrance fee for Domus Aurea is 20€ for 2023. You can visit Domus Aurea by buying an entrance ticket from the ticket office or by joining professional guided tours. The entrance hours of the Domus Aurea vary according to the restoration works and it is usually open on weekends (i.e. Saturdays and Sundays).
The burning of Rome in AD. 64 happened very conveniently for Nero's purposes. In the huge area thus cleared of buildings he planned to erect a huge and sumptuously appointed new palace, and although the vast project, covering an area greater than that of the present-day Vatican City, was never completed, the site. was used by Nero's successors for the erection of other buildings, including the Colosseum, approximately occupying the position of Nero's artificial lake.
Excavations which began at the Renaissance in the area between the Forum (Foro Romano) and the Esquiline brought to light large numbers of works of art, frescoes and marble statues, including the famous Laocoon group, now in the Vatican Museum.
Saturday
10:00 am - 2:00 pm
Sunday
10:00 am - 2:00 pm