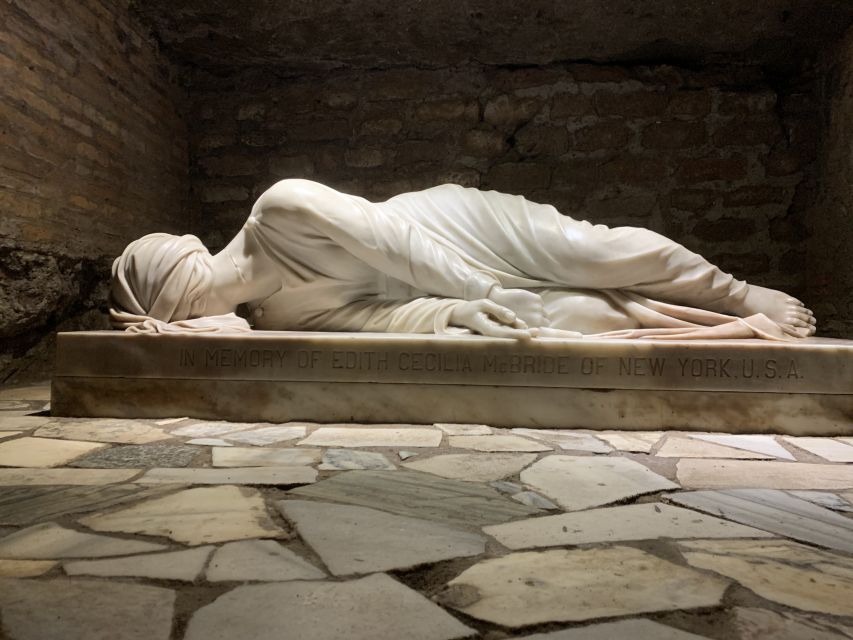 The entrance fee for the Catacombs of St Callixtus is 8€ for 2023. You can get your entrance tickets from the ticket office. You can also visit the Catacombs of St Callixtus with a guided tour for about 11€.
The Catacombs of St Calixtus were called by Pope John XXIII "the sublimest and most famous in Rome". They extend over an area of 300 by 400 m, with an intricate network of passages and chambers hewn from the soft Roman tufa on four levels. Some 20 km (12 miles) of passages have so far been explored, and the total number of burials is estimated at around 170,000.
In six sacramental chapels, constructed between a.d. 290 and 310, are both pagan and early Christian wall paintings. In the "Papal Crypt", to which visitors descend by a flight of 35 steps, are the tombs of most of the martyred Popes of the 3rd c, identified by Greek inscriptions (Urban I, Pontius, Antherus, Fabian, Lucius, Eutychianus). To the left of the Papal Crypt is the tomb of St Cecilia, with wall paintings; the saint's remains are now in the church of Santa Cecilia inTrastevere. Other notable tombs are those of Pope Eusebius (309-311 AD) and Pope Cornelius (251-253 AD).
Tuesday
9:15 am - 5:00 pm
Wednesday
9:15 am - 5:00 pm
Thursday
9:15 am - 5:00 pm
Saturday
9:15 am - 5:00 pm