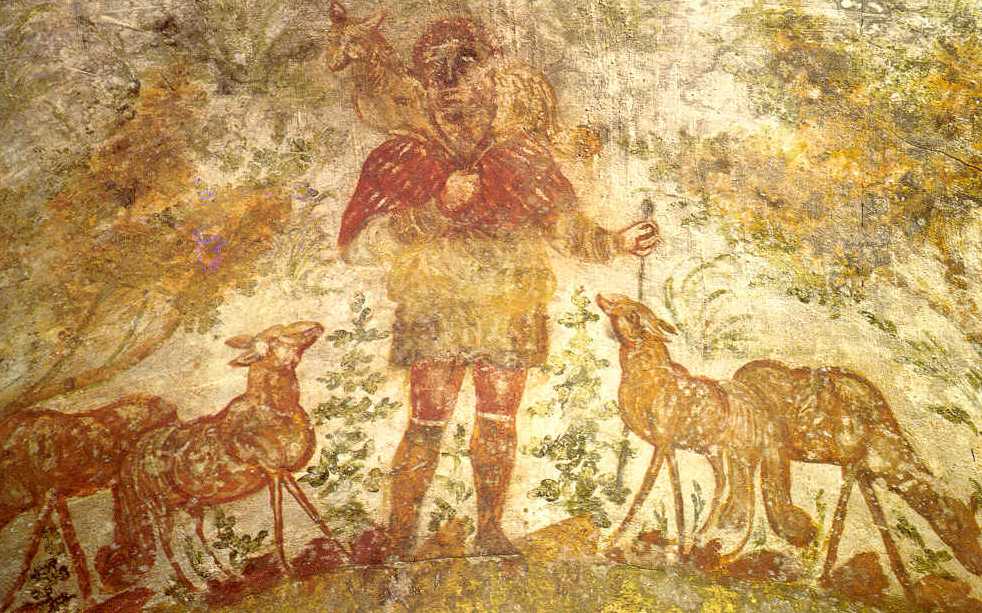 The entrance fee to the Catacombs of Domitilla is 13€  for adults over 18 and 10€ for under 18s, including the online booking processing fee. Any kind of photography and video shooting is prohibited. Entrance ticket includes a guided tour.
The Catacombs of Domitilla are among the most impressive of the Roman catacombs, the underground burial-places which were used by pagans as well as Christians (though the more famous and wealthier Romans might prefer to be buried beside one of the great trunk roads leading out of Rome).
The Christians met in the catacombs to celebrate the commemorative day of notable members of their community: there is no real historical foundation for the belief that they frequently sought refuge in the catacombs to escape persecution. In the Catacombs of Domitilla is the basilica of SS. Nereus and Achilleus, an underground church of highly impressive effect with its columns and marble fragments. From the basilica visitors enter the catacomb passages with their tomb chambers and wall recesses. There are well-preserved wall paintings on Christian themes.
Wednesday
9:00 am - 5:00 pm
Thursday
9:00 am - 5:00 pm
Saturday
9:00 am - 5:00 pm