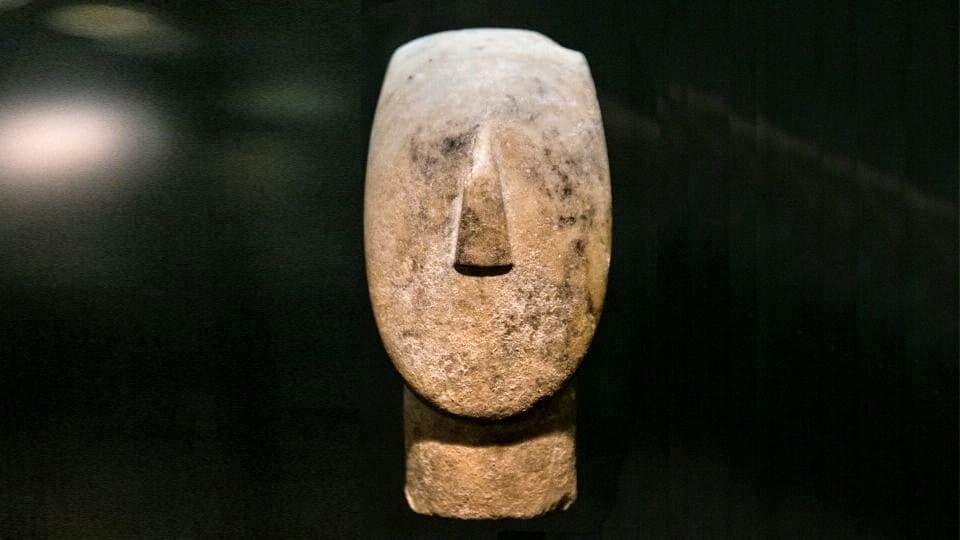 The entrance fee for the Museum of Cycladic Art is 12€ for 2023. For people over 65, students and young people aged 19-26, the entrance fee is 9 euros. Young people under 18 can enter the Museum of Cycladic Art for free.
The Museum of Cycladic Art in the Kolonaki quarter of the city was opened in 1986. It is housed in an attractive building donated by the N. P. Goulandris Trust. The ship-owner Nikolas P. Goulandris became wellknown as a patron of cultural life in Athens, and it is his own collections of Cycladic and ancient Greek art that form the backbone of the exhibitions here. Some of the works of art on display are more than 5.000 years old.
On the ground floor will be found Cycladic exhibits going back to between 3200 and 2000 bc, the oldest being some stout terracotta jugs. Small figures, delicate marble statuettes, grave-goods, idols in animal and human form, and other objects in clay, bronze, marble and obsidian complete the picture.
Greek works of art from between 2000 BC and 600 AD are displayed on the upper floor, earth colours dominating on the walls and in the glass display cases. Note especially the richly decorated vases and dishes, including a "kottabeion" from the 5th c. bc and a collection of twenty objects worked in bronze, as well as some interesting items in marble, glass and gold.
Monday
10:00 am - 5:00 pm
Tuesday
10:00 am - 5:00 pm
Wednesday
10:00 am - 5:00 pm
Thursday
10:00 am - 8:00 pm
Friday
10:00 am - 5:00 pm
Saturday
10:00 am - 5:00 pm
Sunday
11:00 am - 5:00 pm